NEFA Coaches
Michael Tarascio, NEFA Coach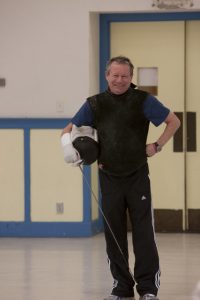 Michael Tarascio was a member of the United States World Championship Team in Men's Foil. He has fenced and coached in all three weapons. He was an A-classified Foil fencer, and independently earned B-classifications in Epee and Saber through his competition results in those weapons. Michael has been an invited participant attending the United States Fencing Association Coaches College and other coaching camps/international seminars at the United States Olympic Training Center for elite fencing coaches many times. Michael is a Level 4 Foil coach certified through the United States Fencing Association. Also, certified through the Positive Coaching Alliance and the American Sports Education Program.
Michael teaches Recreational Classes for Youth, Teens, and Adults. Also, Michael teaches Advanced Level Technique and Tactics Classes and provides Individual Coaching for the Serious Competitive Fencer.
Michael's philosophy on fencing is "Participate in fencing because it's fun."
Maki Koto, NEFA Coach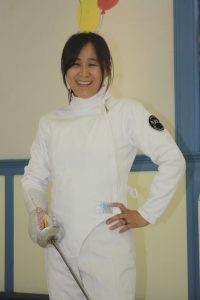 Maki has been an NEFA™ member since 2010, during which time she has trained as a fencer, as well as assisting our young fencers and beginner/intermediate level fencers in classes. She earned her E Classification in Foil in 2012. Maki comes from a background in the visual and musical arts. She earned her BFA from Rhode Island School of Design in 1995. Also, she has trained privately as a classical singer since the 1990's. She is a Senior Graphic Designer at an educational and trade publisher, Houghton Mifflin Harcourt, specializing in K-12 textbook materials. Her experience in the arts, as well as in the educational field, brings in a new perspective in coaching.
Maki teaches recreational classes for youth, teens, and adults.
For more information, please contact Michael Tarascio at 978-210-2711 or by e-mail at michael@nefencing.com.